What is an Indestructibone?
An Indestructibone is an awesome dog chew toy made for dogs that shred their other chew toys! If your dog shreds his/her chew toys and at the same time drains your wallet, then you are in the right place.
The Indestructibone is proudly made in the USA out of USA made material. It is made of a non toxic polymer which is free of BPA and flavorings and it is FDA compliant. It is hypoallergenic for dogs with food allergies.
Our chew toy although hard, is softer than real bone and antlers. It also does not contain any abrasive material. This makes our chew toys last longer than other leading chew toys without the risk of splintering or damage to your dogs teeth. It is normal for the Indestructibone to flake off in tiny pieces about the size of a grain of rice. This material is safe and will pass.
The Indestructibone has no flavor or scent, but has a small hole on each end that you can add your dogs favorite treat to; like peanut butter, cheese, meat sticks or other things. We also have multi-packs to save you a few bucks!
Our chew toys are guaranteed to last for 90 days or we send you a new one free. Many of them last for months longer than this.
It is important that you buy the correct size for your dog so that it will last a long time and be a safe size for the size of your dog.
---
Q. Can I buy this for my puppy?
A. We do not recommend the Indestructibones for puppies 6 months of age or younger.
Q. Do you ship internationally?

A. Yes, we do! Just keep in mind we can't guarantee shipping times due to customs.
Q. How long will it take to get my order?
A. That depends on where you live. We usually ship out within 3 – 5 business days of receiving your order. First class shipping takes up to 5 days and Priority mail takes 1-3 days. International shipping depends on customs clearance.
Q. Do you offer some kind of guarantee?
We offer a 90 day – 1 time replacement guarantee. If we determine that your Indestructibone is in need of replacement, we will replace it for no charge up to 90 days after you receive it.
We also have a 30 day return policy. If you wish to return your Indestructibone, you must contact us within 30 days of receiving it at bulletproofpetproducts@gmail.com. The Indestructibone must be unused. Refund will be issued within 10 business days of receiving the unused Indestructibone.
This is a picture of some normal wear.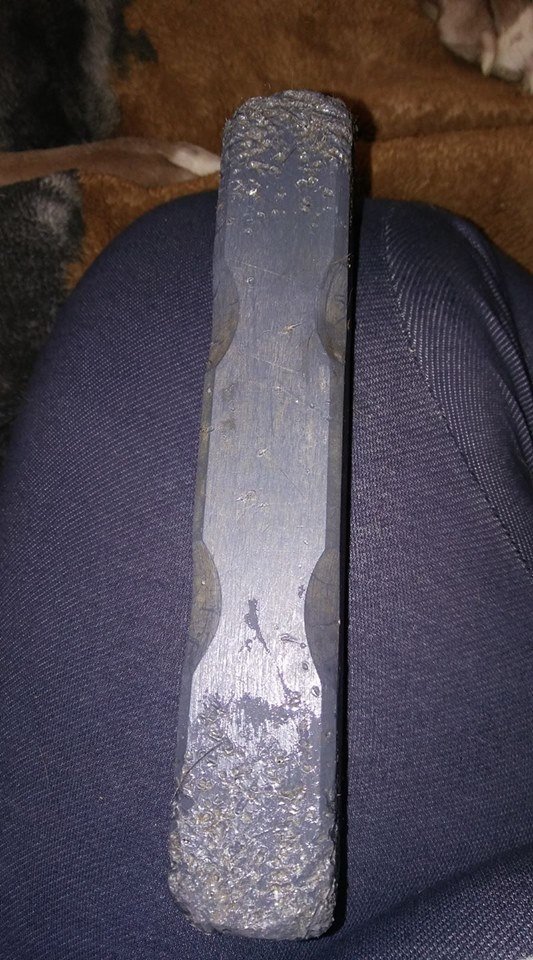 Please see replacement and returns page for more information.
Q. I am a retailer, do you have wholesale pricing?
A. Yes, we do! Please contact us at bulletproofpetproducts@gmail.com. Please put wholesale information in the subject line.