This is Carlo the Bully. He loves his Indestructibone!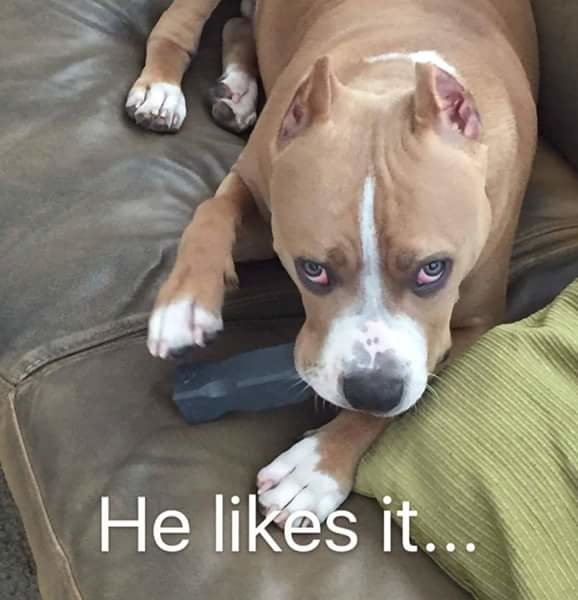 This is Zeus with his Indestructibone XL ! His owner says this is his favorite toy!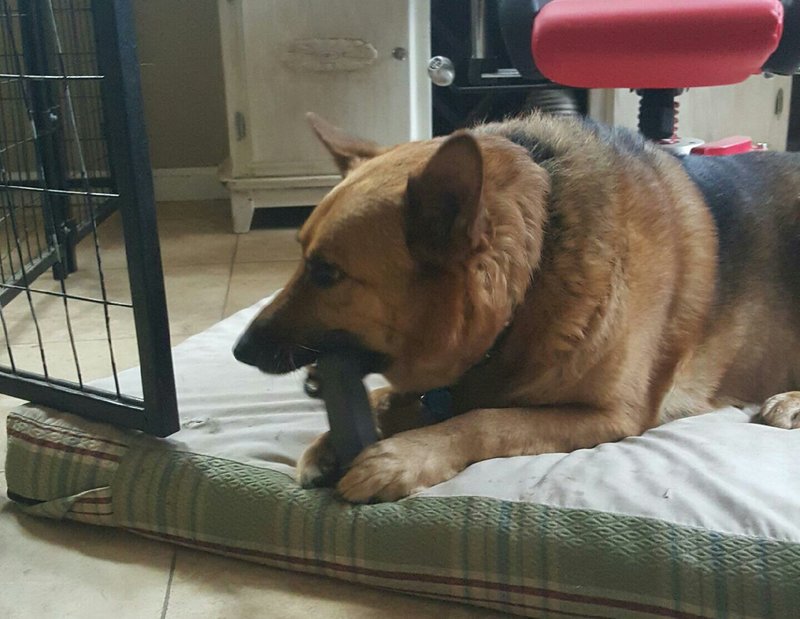 This is Penny the Pit Bull. She loves her Indestructibone XL!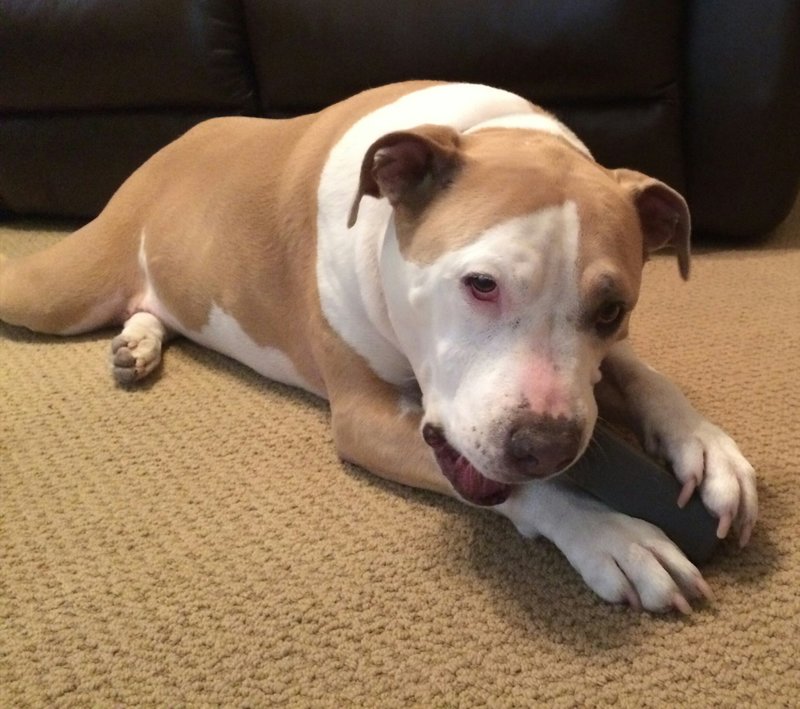 This is Rookie. Chew Rookie chew!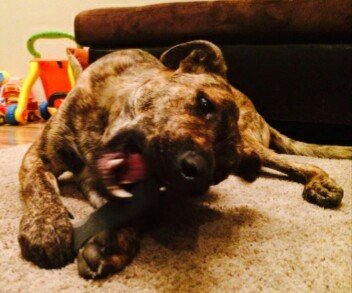 This is Chico. He is enjoying his Indestructibone XL stuffed with peanut butter. MMMM.
This is his favorite toy, and I don't think anyone should try to take it away!