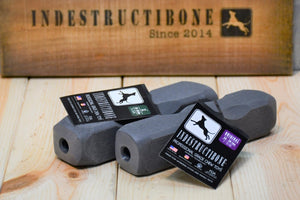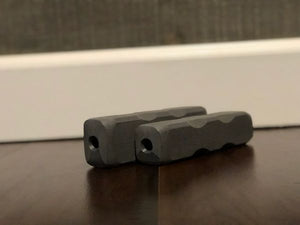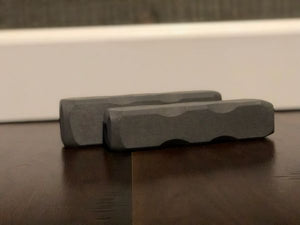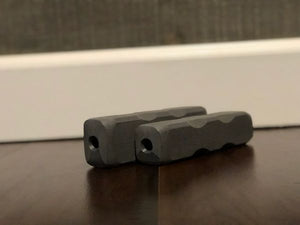 Indestructibone™ Professional Grade -1 ORIGINAL AND 1 XL COMBO PACK
This is a combo pack which includes 1 XL Indestructibone and 1 Original Indestructibone.
Bulletproof Pet Products Indestructibone is a virtually indestructible chew toy. It is made especially for those dogs that are tough on their chew toys. It has a small treat hole on each end so that you can add your dog's favorite treats or stick shaped treats.
The Original size is for dogs 16-29 lbs and the XL is for dogs 30-50 lbs.
Original size weighs approximately 8 ounces and is 6" x 1.25" x 1.25".
XL size weighs approximately 10 ounces and is 6" X 1.25" x 1.625".
Both sizes will be replaced for free if they are chewed down to 4" or less in 90 days or less. Contact us and send us a photo of the Indestructibone next to a tape measure or ruler.