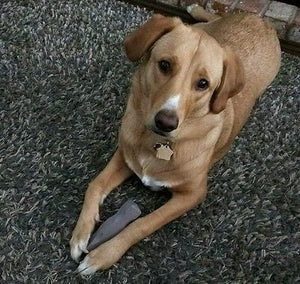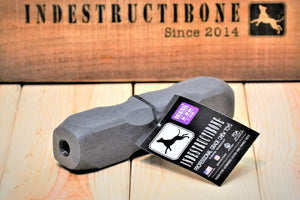 Indestructibone™ Professional Grade Original 3 pack - Dogs 16-29 lbs.
INDESTRUCTIBONE Original (3 PACK)  
Bulletproof Pet Products Indestructibone is a virtually indestructible chew toy. It is made especially for those dogs that are tough on their chew toys. It has a small treat hole on each end so that you can add your dog's favorite treat.
Indestructibone Original is made for dogs up to 16-29 lbs.
Comes with a 90 day – 1 time replacement guarantee and a 30 days satisfaction guarantee.
Please see "Replacement" page for more information on our replacement guarantee.
Approximate measurements: 6" X 1.25" X 1.25" 
Each Original size Indestructibone weighs approximately 8 ounces.