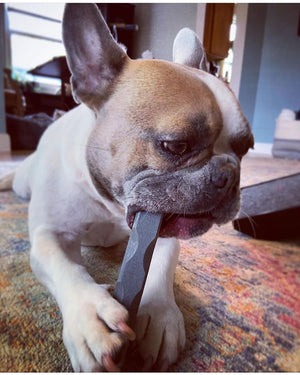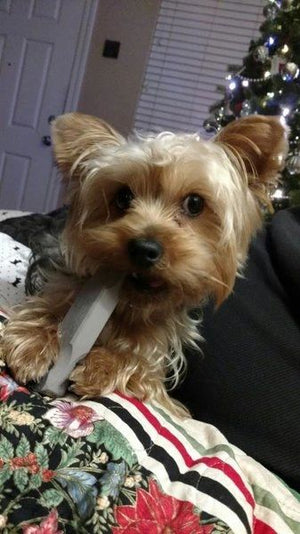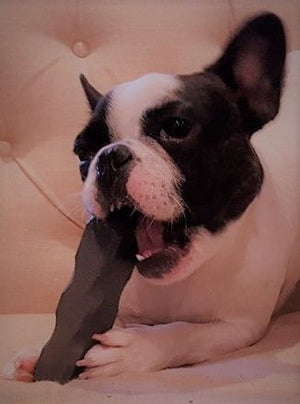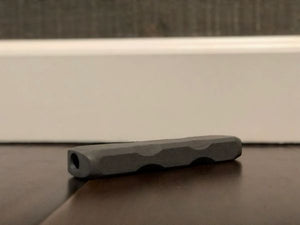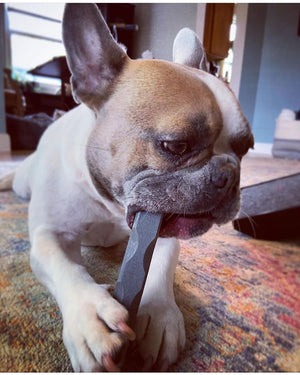 Indestructibone Professional Grade Mini 3 Pack - For dogs up to 15 lbs.
INDESTRUCTIBONE MINI (3 PACK)
Indestructibone Mini is made for dogs up to 15 lbs.
They come with a 90 day – 1 time replacement guarantee and a 30 day satisfaction guarantee.  
We will replace it free if it is chewed down to 4" or less in 90 days or less. Contact us and send us a photo of the Indestructibone next to a tape measure or ruler.
Approximate measurements: 6" X 1.25" X .875"
Weight of Indestructibone: 5 oz.
 Finally, a chew toy that lasts! This is what several of our customers say about our "Indestructibone".