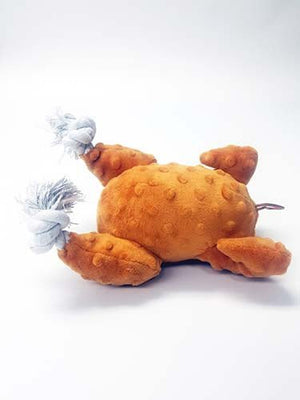 Steel Dog Toys - Turkey
This turkey plush has all the right fixings. Soft fabric on the outside, and pumpkin pie squeaker on the inside. Once the feast begins, there is not one, but two toys inside – a dog-safe tennis ball and rope legs – to continue playtime. Like side dishes for your dog!
This toy is not meant for heavy chewers. This toy is meant for dogs that do well with most stuffed toys. If your dog is a super chewer, Please try an Indestructibone chew toy.