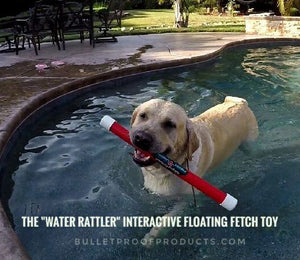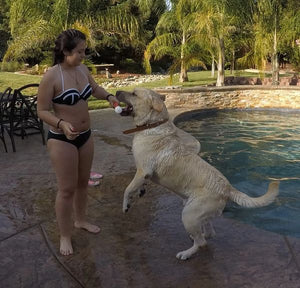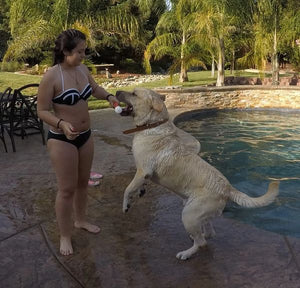 Water Rattler - Interactive Floating Fetch Toy 18"
The "Water Rattler" is here! Just in time for summer. Does your dog love the water? The pool, the river or any body of water? Just shake and toss! The rattle sound lets your dog know that it's time to fetch!
*Makes water play with your dog fun
*Bright color easy to see in the water
*Toy floats
*Sturdy and non-toxic
*Can provide great exercise for your dog
This is a fetch toy, not a chew toy.